AFC News
Toy Fair 2015 Showroom Tour: Diamond Select Toys
February 21, 2015

---

Toy Fair 2015 Showroom Tour: Toynami
February 20, 2015

---

Toy Fair 2015 Showroom Tour: Kotobukiya
February 19, 2015

---

Toy Fair 2015 Showroom Tour: Funko


February 19, 2015

---

Toy Fair 2015 Showroom Tour: DC Collectibles
February 18, 2015

---

Toy Fair 2015 Showroom Tour: Bif Bang Pow!


February 18, 2015

---

Toy Fair 2015 Showroom Tour: McFarlane Toys


February 18, 2015

---

Toy Fair 2015 Showroom Tour: Bandai
February 18, 2015

---

Toy Fair 2015 Showroom Tour: NECA
February 17, 2015

---

Toy Fair 2015 Showroom Tour: Mezco
February 17, 2015

---

Toy Fair 2015 Showroom Tour: Wicked Cool Toys


February 17, 2015

---

Toy Fair 2015 Showroom Tour: Mattel
February 17, 2015

---

Toy Fair 2015 Showroom Tour: Playmates
February 16, 2015

---

Toy Fair 2015 Showroom Tour: LEGO
February 16, 2015

---

Toy Fair 2015 Showroom Tour: JAKKS Pacific


February 16, 2015

---

Toy Fair 2015: JAKKS Pacific Introduction
February 15, 2015

---

Toy Fair 2015 Showroom Tour: Hasbro - Marvel
February 15, 2015

---

Toy Fair 2015 Showroom Tour: Hasbro - Star Wars
February 15, 2015

---

Toy Fair 2015 Showroom Tour: Hasbro Jurassic World


February 15, 2015

---

Toy Fair 2015 Showroom Tour: Hasbro - Transformers - Generations, Combiner Wars


February 15, 2015

---

Toy Fair 2015 Showroom Tour: Hasbro - Transformers - Robots in Disguise
February 15, 2015

---

Toy Fair 2015 Showroom Tour: Hasbro - Spider-Man
February 15, 2015

---

DC COLLECTIBLES UNVEILS 2015 LINE-UP A HEAD OF TOY FAIR
February 12, 2015

---

Mattel Toy Fair 2015 Masters of The Universe Classics Teaser


February 11, 2015

---

Mezco Presents Friday The 13th Mystery Box Featuring Gus Fring
February 11, 2015

---

First 4 Figures: Sonic "The Tornado" Diorama
February 10, 2015

---

AFC Social Media
---
---
---
AFC TV!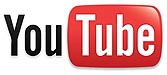 At last, you can now get all your action figure and collectible news in stunning color video courtesy of AFC and YouTube! That's right, ActionFigureCollectors.com is now live and large on YouTube. Check out the AFC YouTube Channel now for convention videos, reviews and so much more to come!

AFC Newsletter Sign Up
Sign up for our FREE email newsletter today

Search AFC

AFC Sponsors








Become an AFC World sponsor! Click here for details.

AFC Affiliates




Advertise with AFC World! Click here for details.